LPG Cylinders & Accessories
LPG Cylinders & Accessories
LPG Cylinder & Bulk Distribution
We are the largest ADNOC authorized distributor of Liquefied Petroleum Gas (LPG) based in U.A.E.  We serve thousands of residential, commercial, and industrial customers all over the UAE.
Our group companies "Tarish Gas" and "Global Gas" are the most reputable names in the L.P.G. industry. We have been in Oil & Gas business for nearly 4 decades and we provide service of exceptional quality. Our unparalleled service quality, competitive prices, and overall value are why our loyal customers won't go anywhere else. With 100+ vehicles of different capacities in our fleet, our customers can be assured of timely deliveries round the clock. 
We Provide empty cylinder as well to our customers: 
25 LBS Empty Cylinder
50 LBS Empty Cylinder
"Tarish Gas supply to the  customer all type of LPG &  BULK Gas Accessories.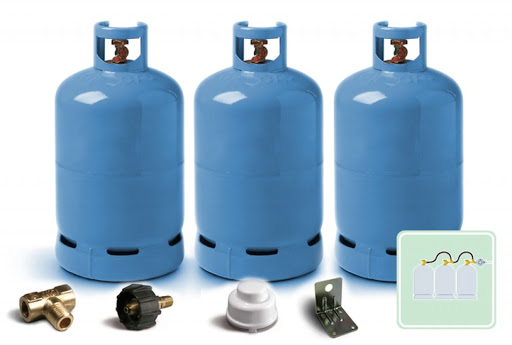 We Provide All LPG Accessory
We Supply all these lpg accessories :
Regulator Low Pressure
Regulator High Pressure
LPG Hose: We provide special hose for the LPG that connects the cylinder with your stove.
LPG Wires 
Clips and Other accessories are also supplied by us.